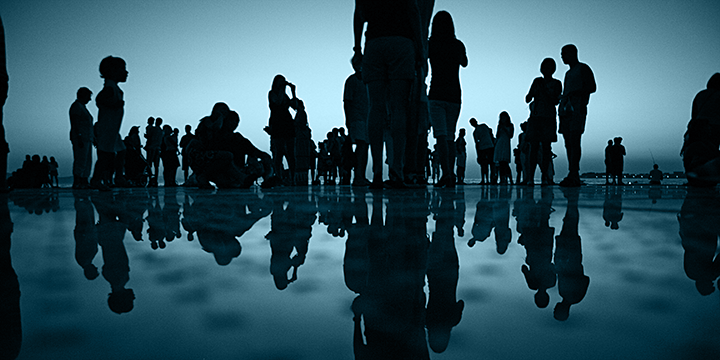 Gift provides initial endowment funding to sustain core activities on all UC campuses.
The University of California has received a $10 million matching grant from the Andrew W. Mellon Foundation to advance collaborative, interdisciplinary humanities research and education throughout the UC system. This is the largest UC grant from the Mellon Foundation, which provides initial funding for a $30 million permanent endowment to sustain the core activities of UCHRI and the UC Humanities Network. A collaborative campaign across all 10 UC campuses will be launched to raise $20 million in matching funds over four years.
The UC Humanities Network is a multi-campus research program centered in the nationally-renowned UCHRI, an institute for advanced study housed at UC Irvine. UCHRI hosts residential fellows and projects and sponsors a system-wide consortium of interconnected campus humanities centers and multi-campus research groups that fosters interdisciplinary and collaborative research. There is also a multi-tiered program of competitively-awarded research fellowships for faculty and graduate students. The Network engages all ten UC campuses in a wide variety of ambitious and innovative programs and projects that range from competitively-awarded research projects undertaken by individual scholars to collaborative research groups that bring together scholars from every campus.
"As the world's premier public university system, the University of California is a leader in shaping humanities research worldwide," said UC president Janet Napolitano. "UCHRI has made this possible by linking the system's campuses around shared humanistic research goals. The Mellon Foundation has been a critical long-term partner of UCHRI in this important work."
Widely recognized as the world's leading foundation supporting the humanities, the Mellon Foundation endeavors to strengthen, promote, and defend the contributions of the humanities and the arts to human flourishing and to the well-being of diverse democratic societies. "Together the UC Humanities Research Institute and the UC Humanities Network constitute one of the most collaborative and generative ecosystems for humanities research among public universities in the world," said Mellon Foundation Executive Vice President Mariët Westermann. "In a time of relentless challenges for higher education, UC's steely financial commitment to the humanities is admirable, and makes the system a crucial partner for the Foundation."
"Leadership at all UC campuses worked together to advance the proposal to the Mellon Foundation and to establish a $30 million goal for the endowment," said Enrique Lavernia, UCI provost and executive vice chancellor. "The endowment will help fund research, fellowship opportunities, graduate student stipends, conferences, and working groups that will advance scholarship in the humanities and related fields."
Recognized nationally and internationally as a premier location for humanities research, UCHRI bridges the gap between disciplines and seeks to overcome the intellectual and institutional barriers across humanities as well as with the social and natural sciences, technology, art, and medicine through public and digital projects as well as traditional scholarship.
"The value of Mellon's investment in the Humanities at UC and the concomitant endowment campaign cannot be overestimated," said Georges Van Den Abbeele, dean of UCI School of Humanities and principal investigator for the UC Humanities Network. "Together, they fulfill former UC President David Gardner's vision of supporting and coordinating innovative humanities research on every UC campus and in system-wide collaborations over 30 years ago. The Mellon endowment will ensure the vibrancy and sustainability of this network in the future."
In addition to humanistic research and programming, multi-campus collaborative projects bring together faculty and graduate students, and also promote vital public partnerships with cultural institutions and public humanities programs that contribute to both the university and society.
"This is an enormous honor for the institute," said David Theo Goldberg, director of UCHRI and a UCI professor of comparative literature and anthropology. "We are thrilled to receive this support for our ambitious programming.  We look forward to fulfilling the potential and the promise of this generative gift both at UCHRI and on every UC campus."