UCHRI is excited to announce the eight President's Faculty Research Fellows for the 2017-18 academic year. This prestigious fellowship program provides UC faculty with fellowship support to carry out an extended research project in the humanities and humanistic social sciences.
Listed below, next year's fellows pursue a wide array of humanistic work and represent five UC campuses.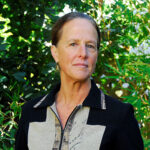 'This Vale of Tears': Marx's Critique of Religion
Wendy Brown, Political Science, Rhetoric and Jurisprudence and Social Policy, UC Berkeley
Against the received view that Marx abandoned his early interest in religion when he turned to political economy, this study argues Marx's appreciation of religious consciousness in class societies remains crucial to his later work, even constituting elements of the epistemological foundations of Capital. Marx's theory of religion's source and development—developed through critical appropriations of Feuerbach—undergirds his materialism and structures his understanding of the state in bourgeois orders. His account of persistent religious consciousness in secular orders explains why capitalism requires science to penetrate its secrets and also suggests restricted prospects for spontaneous popular critical consciousness.
This thesis is developed through careful readings of Marx's work, and is then turned toward three contemporary political-intellectual problems: the contemporary resurgence of religion that is coterminous with the global expansion and intensification of capitalism; political and scholarly debates about the nature of secularism that have destabilized easy oppositions between the religious and the secular; and the rise of political theology, including the theology of finance capital. Marx's own appreciation of the co-existence of de-sacralization, secularization and religiosity, and of the compatibility of religion and capitalism, offers new angles on each of these problems.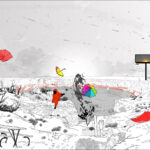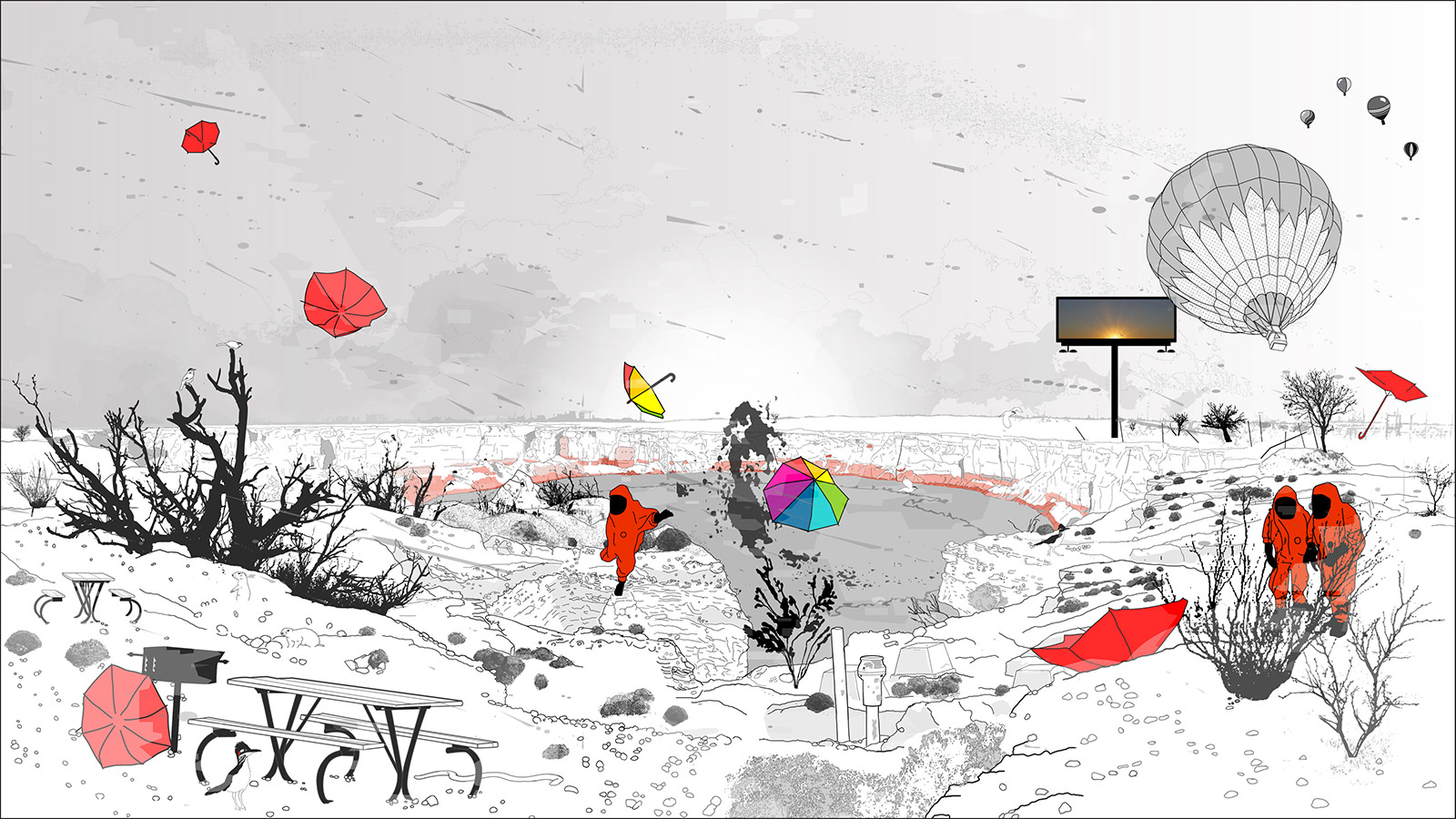 Creative Ecology: Environmental Imagination and Invention in an Age of Crisis
Allison Carruth, English, Institute for Society and Genetics, Institute of the Environment and Sustainability, UC Los Angeles
Creative Ecology pursues a new cultural history of ecological knowledge and rhetoric in the United States since the 1960s, a project that examines inventive forms of environmental narrative, art and citizen science that break from the prevailing frameworks of eco-apocalypse. In particular, it examines cultural works and scientific initiatives that confront pressing environmental challenges—from urban biodiversity and water sustainability to climate change and seed patenting—by adapting the tactics of the historical avant-garde, performance art, and other forms of twentieth-century cultural experimentation. At the same time, these models of "creative ecology" that the book investigates variously deploy, hack, and subvert the digital technologies that increasingly structure mainstream environmental knowledge production in the twenty-first-century.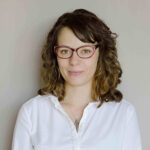 Mobile Modernisms: The Last Projects of the Soviet Avant-garde, 1928-1937.
Aglaya Glebova, Art History; Film and Media Studies, UC Irvine
"Mobile Modernisms: The Last Projects of the Soviet Avant-garde, 1928-1937" examines five iconic, yet little studied, projects completed by Soviet avant-garde artists in the decade following Stalin's rise to power. Ranging from experimental studio exercises to photomontage, installation, sculpture, architecture, painting, and design, they represent complex and stunningly diverse attempts to think visually and materially through the ideology of early Stalinism. In endeavoring to make sense of the new political realities, the protagonists of this project—El Lissitzky, Vladimir Tatlin, Vera Mukhina, and Boris Ender—created objects that challenge received views of this decade as one of "totalitarian art." Far from the sudden foreclosing usually associated with the end of Soviet modernism, this period, I argue, witnessed a radical (albeit short-lived) expansion of pictorial means inspired by and manifesting the ideals of movement and mobility, including across national borders.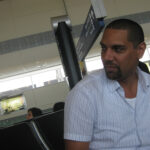 Pan-Africanism and World Revolution: George Padmore, 1903-1959
Peter Hudson, African American Studies and History, UC Los Angeles
George Padmore was a Trinidadian historian, journalist, and activist who played a critical though understudied role in both the global labor agitations of the interwar period and the post-World War II anti-colonial struggles of African and Caribbean countries. Pan-Africanism and World Revolution: George Padmore, 1903-1959 will be a book-length study that reconstructs Padmore's biographical narrative and intellectual biography. The project has three broad, overlapping intellectual goals. First, to provide a critical reappraisal of Padmore's voluminous written output to demonstrate the originality and importance of his contribution postcolonial theory and the historiography of decolonization. Second, to offer a reassessment of Padmore's historical contribution to the development of anti-imperial struggles in Europe and anti-colonial struggles in Africa and the Caribbean. Third, to demonstrate Padmore's importance – and, following this, the importance of the African Diaspora – to the formation of the post-World War II international political-economic order.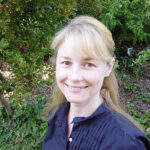 American Nationalist: Ruth Reynolds and the Struggle Against U.S. Colonialism in Puerto Rico
Lisa Materson, History, UC Davis

'American Nationalist' combines a feminist biography of Ruth Reynolds (1916-1989) with a microhistory of her activist communities to examine the gendered and transnational history of the Puerto Rican independence movement. While scholars have extensively documented diverse liberation movements in the United States, the battle for Puerto Rico's independence has not received the same attention. Reynolds was a North American civil rights and free India activist who challenged traditional gender roles; a confidant of Puerto Rico's most controversial independence figure, Nationalist Party leader Pedro Albizu Campos; and a living repository of Nationalist Party history following Albizu Campos' death. Her story is largely unknown, a symptom of both the marginalization of Puerto Rico—its politics and status debates—in U.S. political history, and the centering of men's experiences in liberation politics history. I employ her story, which spanned activist communities and generations in North America and the Caribbean, to illuminate the wide-ranging voices that shaped this movement and endeavored to construct its memory. The project highlights historical contests over U.S. citizenship, gendered strategies of political mobilization, and the interplay among archive creation, political memory, and historical production.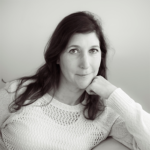 Infrastructure, Potentiality, and the Afterlife of Art in Japan
Miryam Sas, Comparative Literature/ Film & Media, UC Berkeley
Infrastructure, Potentiality, and the Afterlife of Art in Japan is a manuscript on Japanese intermedia art to be constructed in three sections. The first section traces the history of concepts of intermedia (from the 50s) and then analyzes the burgeoning of "intermedia art" in the 1960s, a key moment of environmental and technological transformation in Japan. The next section analyzes the promises of the shifting structures of media and concomitant structures of feeling as theorized by New Left artists and activists in 1970s Japan. The last section of the book extends the inquiry about infrastructure, intermedia art and culture industries into its legacy in contemporary art, and in particular into the responses to disaster—the 3-11 Fukushima-Tohoku earthquake, tsunami, and nuclear meltdown, and the ways those historical events reactivate and shift frameworks for imaging disaster from the 1923 Tokyo earthquake and World War II. The book is a sustained contribution to an emergent scholarly movement that aims to make heard the radical theoretical framings of problems of film, art, and media coming from Japanese critics and artists, and to articulate their transcultural relevance for the broader fields of film and media studies.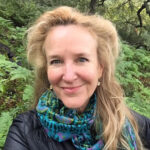 Suing Chevron: Law, Science, and Contamination in Ecuador and Beyond
Suzana Sawyer, Anthropology, UC Davis
This project traces events that led an Ecuadorian court to render a $9 billion ruling against Chevron for contamination in 2011, and, compelled the US federal courts to delegitimize that ruling in 2016. Chevron's impressive legal strategies have succeeded in making "corruption" the optic for viewing the contamination case in the US. This framing—with which the US federal court now concurs—obscures the lawsuit's far-reaching significance for transnational jurisprudence and environmental accountability; regardless of US law, the ruling is enforceable internationally. My book argues that the Ecuadorian litigation (despite its flaws) serves as an instructive socio-legal forum for reckoning near-intractable contamination disputes, and, that Chevron's counter-lawsuit serves as a sobering spectacle for reckoning the legal enactment of the corporation. Ecuador's judicial system enabled unique evidentiary procedures for garnering the complex scientific and experiential truths needed to distribute legal responsibility. The US judicial system allowed skilled lawyering and staggering financing to ground the truths of a good-enough narrative that stymied out-litigated Ecuadorians. In a world of multiplying socio-ecological harms, this project brings careful attention to how we reconcile challenging contamination controversies and make sense of formidable corporate challenges.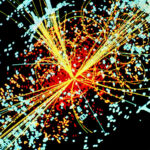 Foundations of Quantum Field Theory
Charles Sebens, Philosophy, UC San Diego
Our best understanding of the laws that govern fundamental particles is captured in the framework of quantum field theory. Although quantum field theory has achieved incredible predictive accuracy, there is no agreed upon physical picture of what's happening in nature according to the theory or precise statement of the theory's laws. This lack of clarity is inherited from one of quantum field theory's precursors, non-relativistic quantum mechanics. Although there is no agreed upon way of understanding non-relativistic quantum mechanics, physicists and philosophers have developed a number of alternative interpretations of the theory. The most promising strategy for clarifying the foundations of quantum field theory is to extend our best existing interpretations of non-relativistic quantum mechanics. This project will focus on extending two interpretations which include particles following definite trajectories in addition to, or in lieu of, the quantum wave function: Bohmian mechanics and Newtonian quantum mechanics (a.k.a. many interacting worlds). This work will utilize the methods of both philosophy (especially metaphysics, epistemology, and philosophy of science) and theoretical physics.