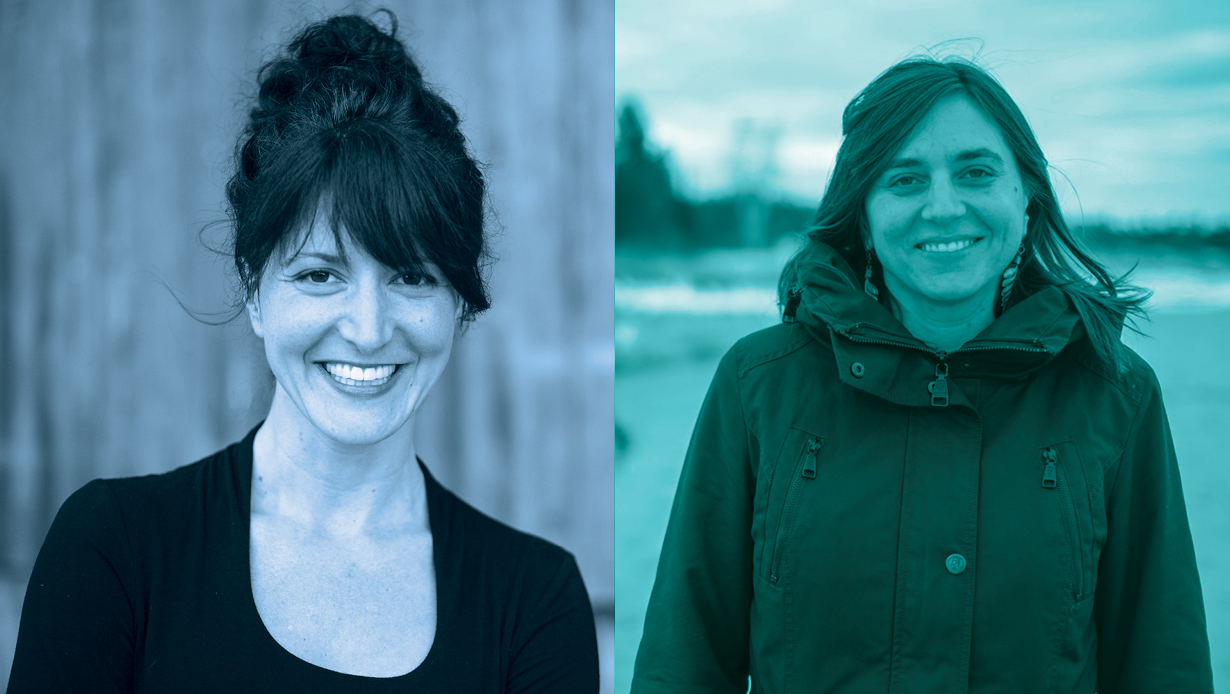 UCHRI is excited to welcome two new staff members—Alison Annunziata, research programs manager, and Shana Melnysyn, competitive grants officer. 
Alison Annunziata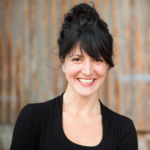 Since receiving my PhD in 2013, I have dedicated my career to pursuing connections across disciplinary lines. With a Provost's Postdoctoral Fellowship in the Humanities at USC, I built courses around literature and activism, focusing on the avant-garde as an expression of civil disobedience; at ArtCenter College of Design, I co-created a class with a mathematician which explored visual cultures, modernism, and math.  Via these various cross-sections, I seek collaborations that challenge conventions, inspire new interpretations, and create new intellectual fantasies.  With an eye always on humanities's reach beyond the academy, I have also organized programming around these very themes of interdisciplinary scholarship and collaborative thinking, and was at one time a fervent docent for Los Angeles Public Library. 
In light of my interests, joining UCHRI was an intellectual homecoming. I believe strongly in the Institute's mission to forge new alliances between disciplines and to tread new avenues of thought; to generate dialogue around the global implications of the humanities and to isolate where the humanities can make the most direct impact. I am delighted to join the Institute as research programs manager and look forward to helping give life to these core values and ideas.
When I am not at work, you can find me in the mountains, on the rocks, upside-down in a hand stand. I am positively addicted to editing any and all reading surfaces. And I very rarely refuse a conversation—good or bad—in English, French, or Russian. 
Shana Melnysyn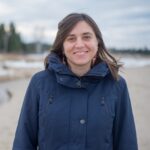 I received my doctorate in Anthropology and History from the University of Michigan in August 2017. During the last year of my PhD program, I began to branch out into public humanities and higher education administration. I worked as an intern and later as a contractor with the Michigan Humanities Council, where I helped to bolster the digital presence of cultural projects funded by the National Endowment for the Humanities and the Kellogg Foundation around the state. I also worked in the Dean's Office at Rackham Graduate School at the University of Michigan, where I assisted with a Mellon-funded project on the 21st century humanities PhD. In addition to leading focus groups with graduate students on professionalization and assisting with campus events, I managed a website that provides resources and opportunities for humanities graduate students interested in pursuing careers beyond the tenure track.
I am thrilled to join the team at the University of California Humanities Research Institute, and look forward to getting to know the entire UC Humanities Network. I share the Institute's commitment to pushing the boundaries of traditional humanities scholarship through collaboration, innovation, experimentation, and public dialogue. You can find more information about me and my work on my website.