Talkbits on Civil War: The Drone's Eye View
by Caren Kaplan
---
In this installment of our ongoing series of audiovisual conversations on civil war, Caren Kaplan unpacks the history of aerial technology and warfare in order to underscore the limits of perception, the precariousness of seeing from above, and to trace the intricate web that binds war and everyday life.
For an audio-only version of the conversation, take a listen to this talkbit episode on UCHRI's Soundcloud.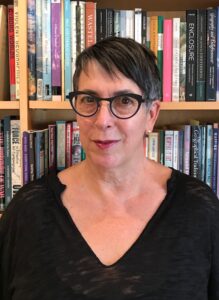 "People imagine that drones are cameras taking a perfect picture […] but there is trouble, there is contradiction, there is unevenness, there is failure. These are assembled systems and a lot can happen so we have to take the images that result with a grain of salt. People die because of the interpretation of these images all the time. One of the most important things to do in the present moment is continually stress the constructed nature of all visual materials, especially in digital formats, and to maintain a healthy skepticism about the objective reality that appears in such imagery. Perception is full of gaps, omissions, errors, failure. I think the history of aerial vision is a great reminder, a cautionary tale, that we can't always believe what we see […] and that we need to be very, very, very careful about operationalizing the ideology of the God's eye view."
In the background: Beatriz Colomina, Domesticity at War • Denis Cosgrove, Apollo's Eye: A Cartographic Genealogy of the Earth of the Western Imagination • Cathy N. Davidson and Jessamyn Hatcher, eds., No More Separate Spheres!: A Next Wave American Studies Reader • Cynthia Enloe, Nimo's War, Emma's War: Making Feminist Sense of the Iraq War • Catherine Lutz, Homefront: A Military City and the American Twentieth Century • Rachel Woodward, Military Geographies.
Resonating artwork from Joy Garnett and Leopoldo Peña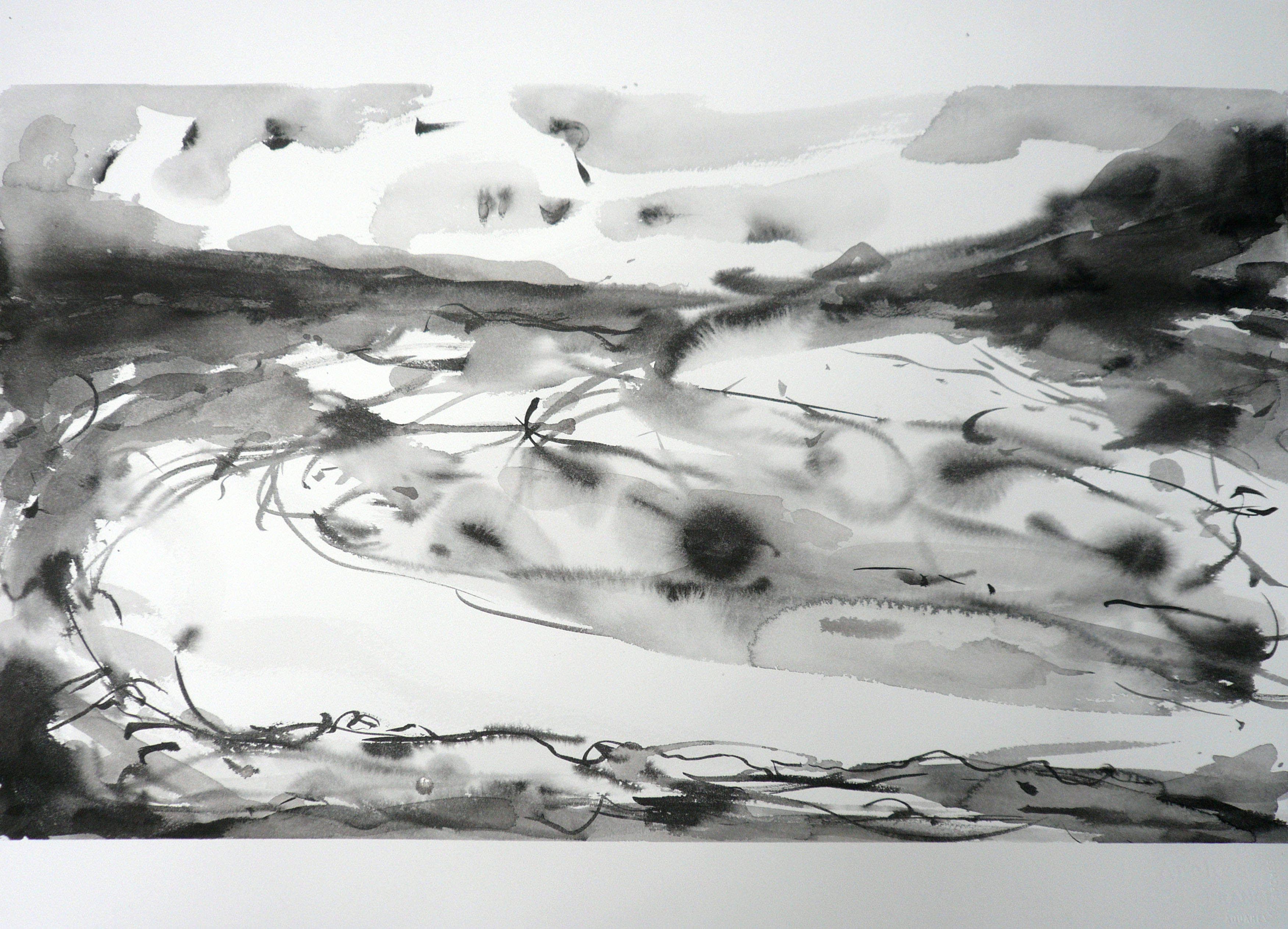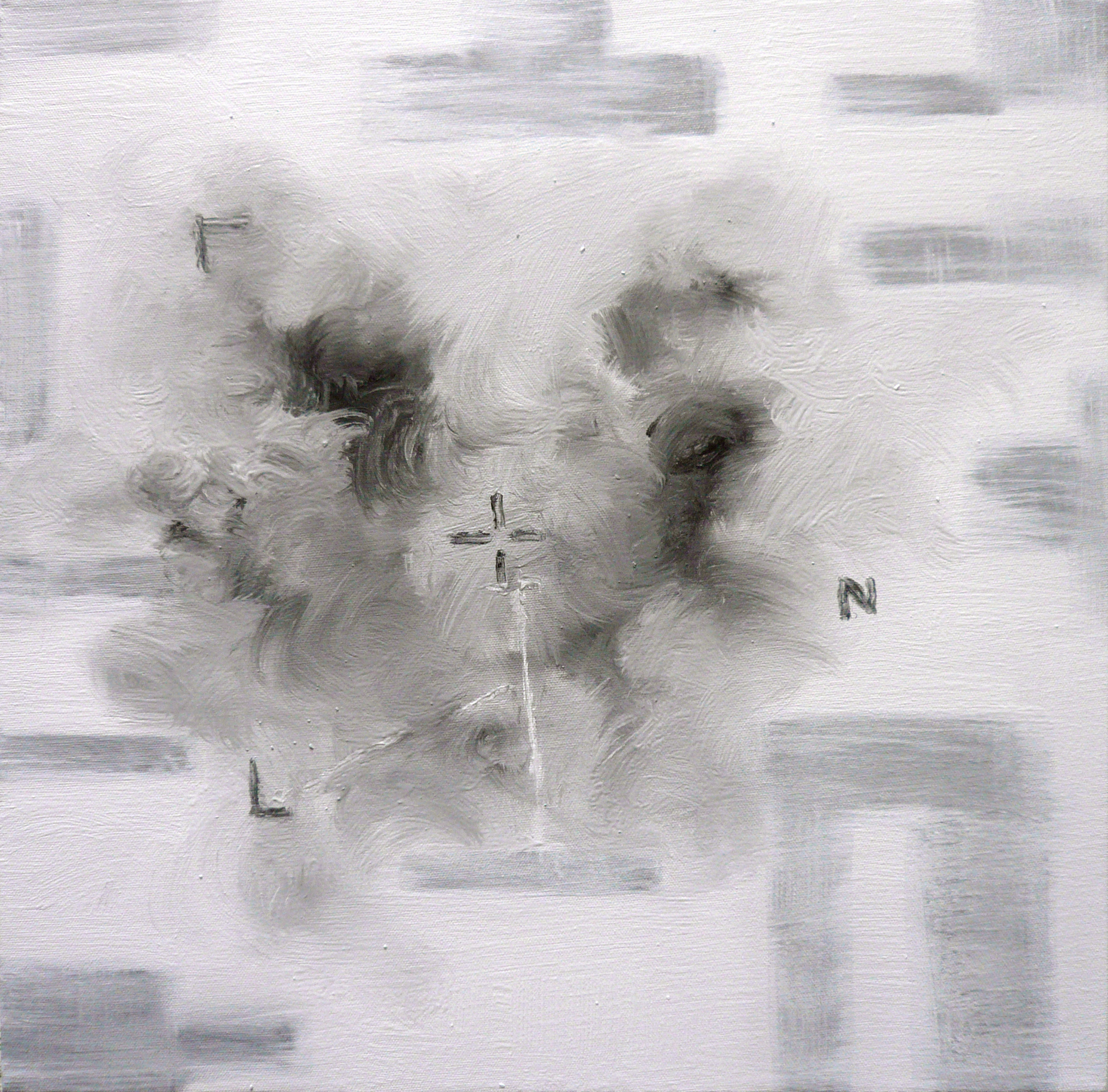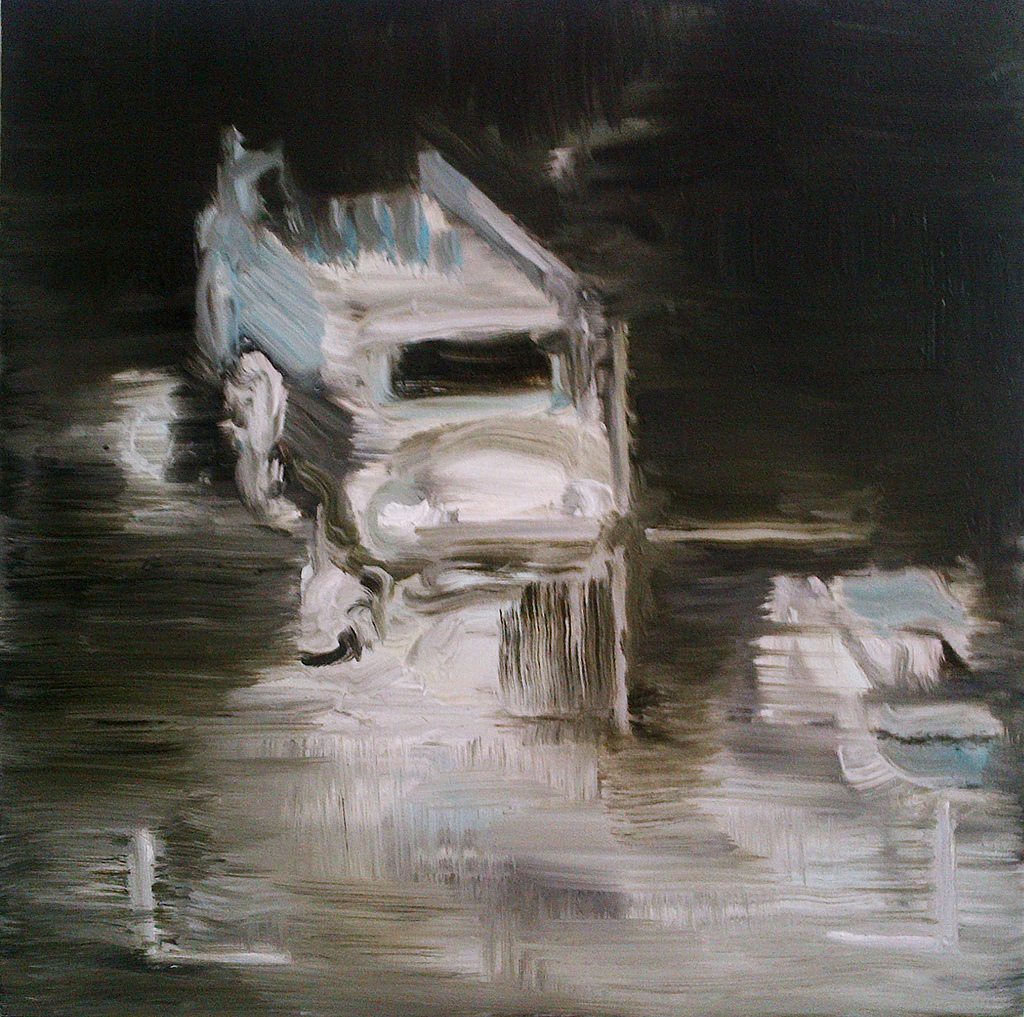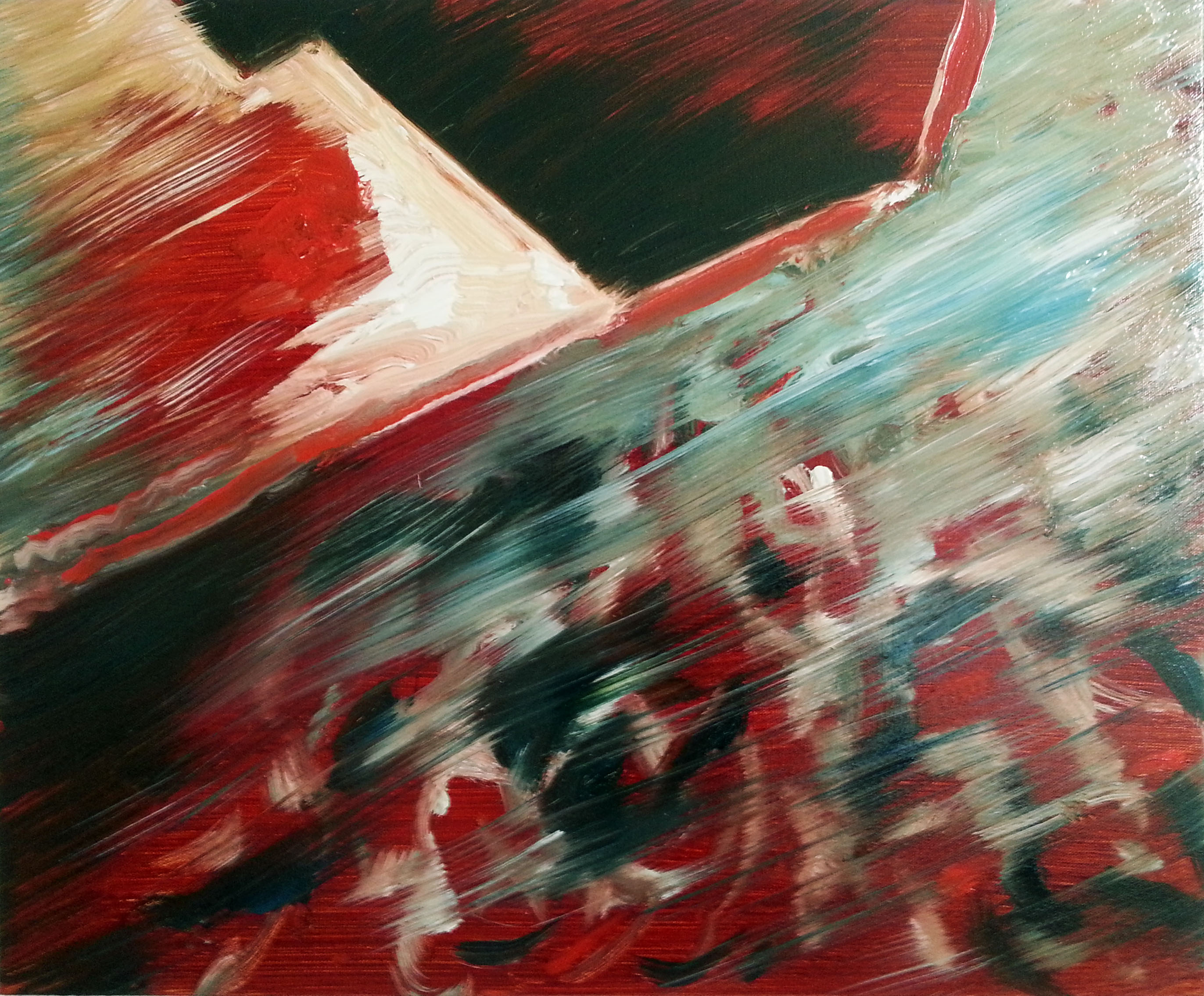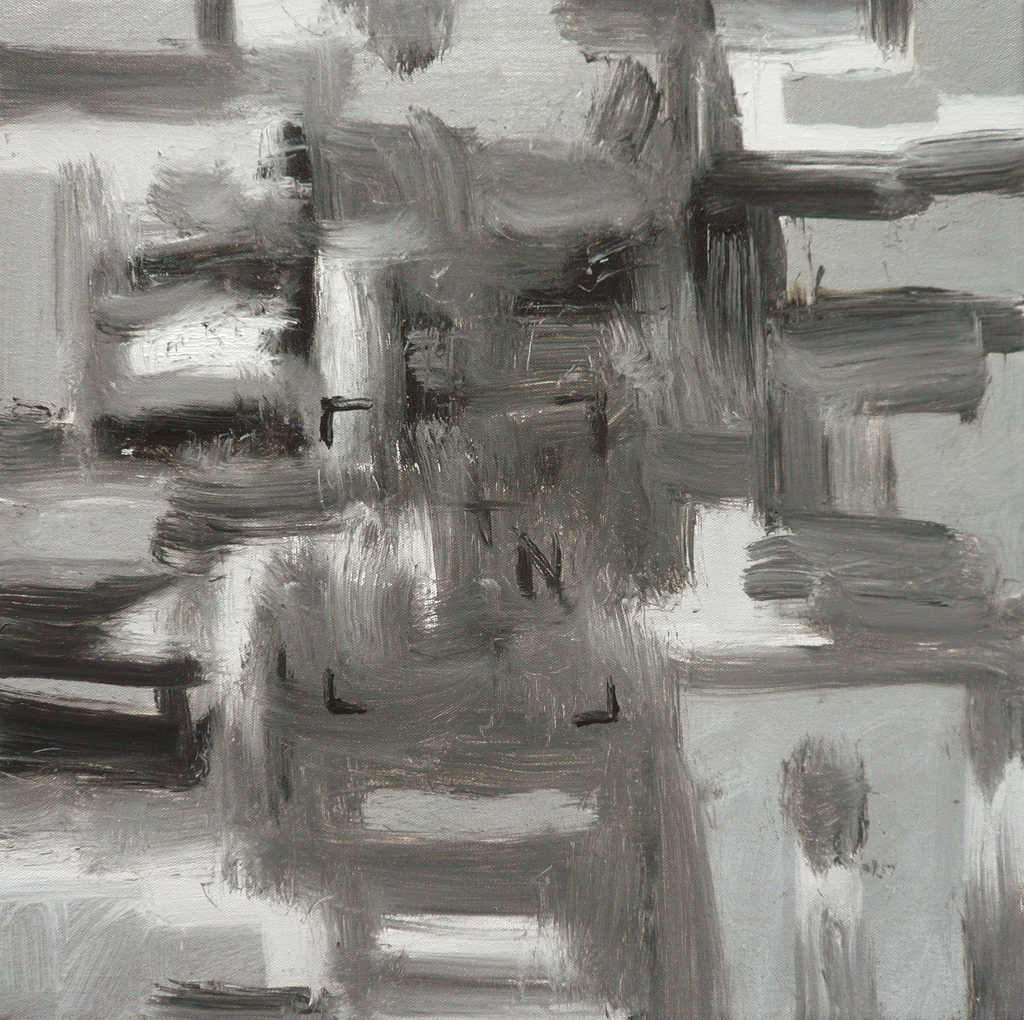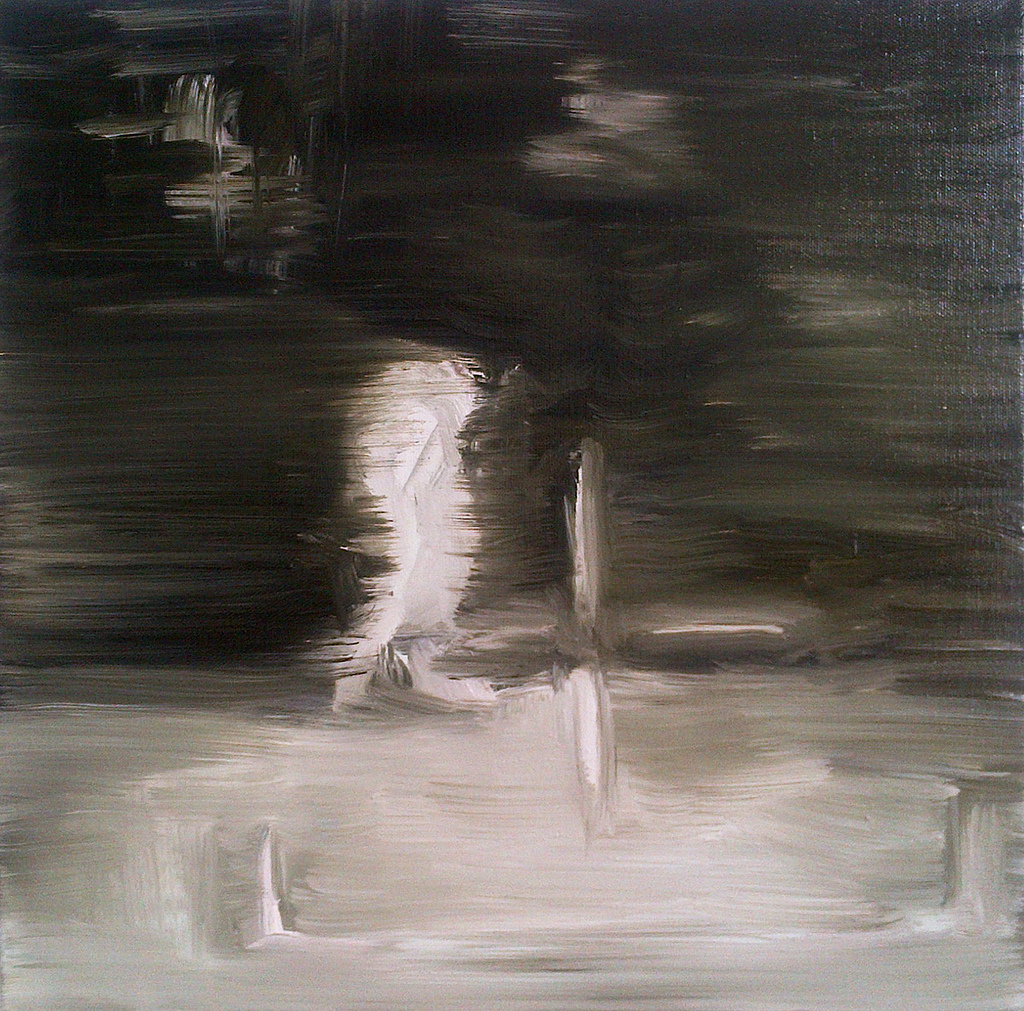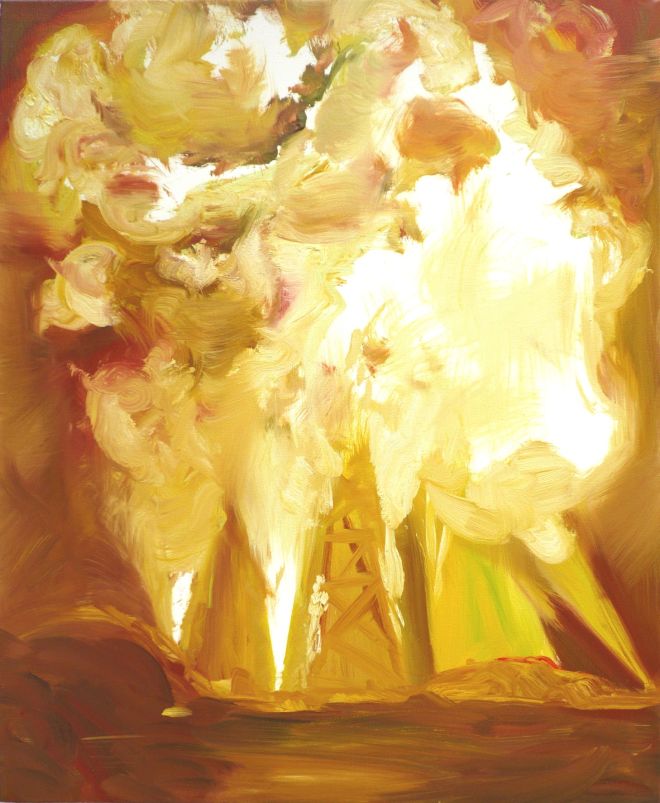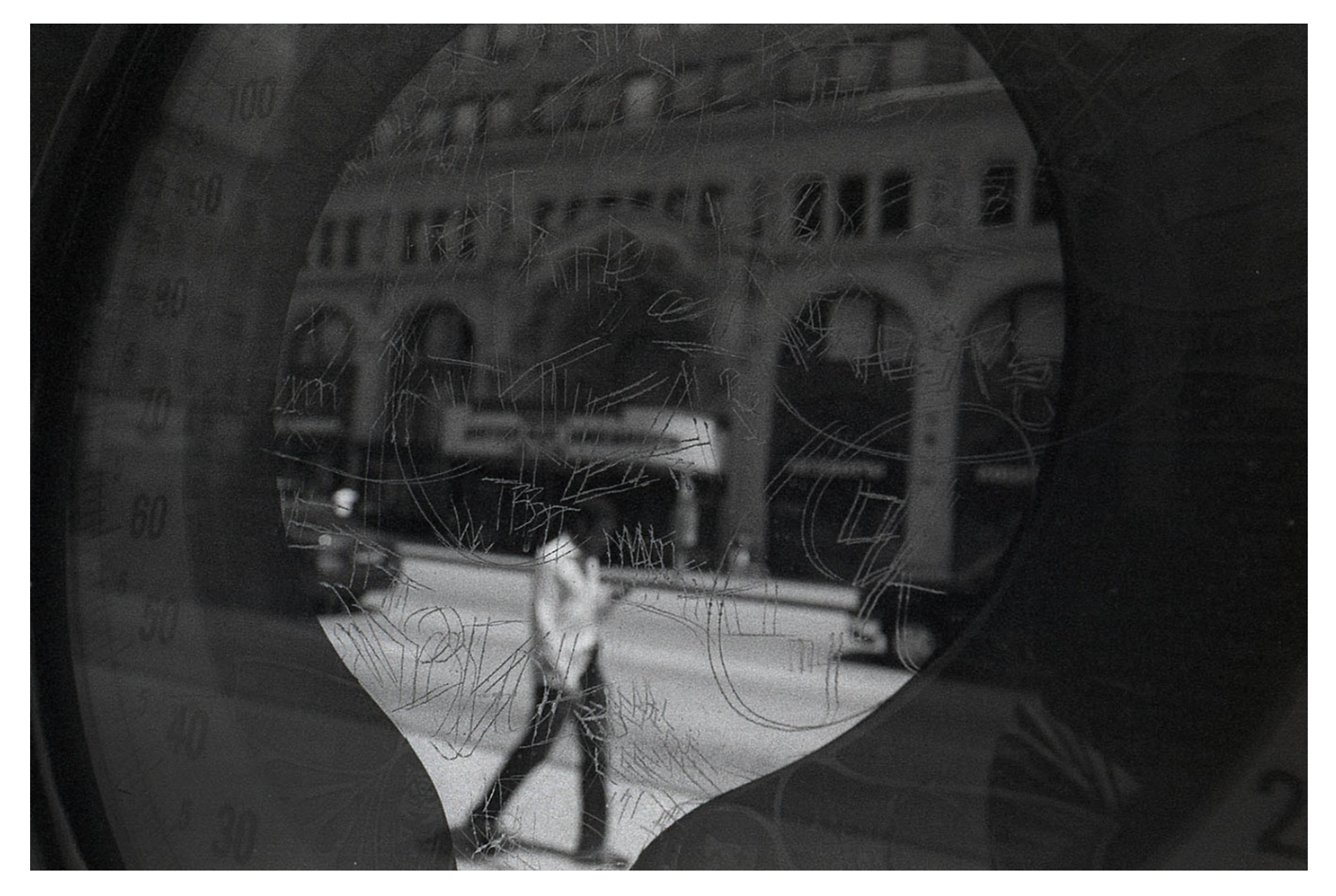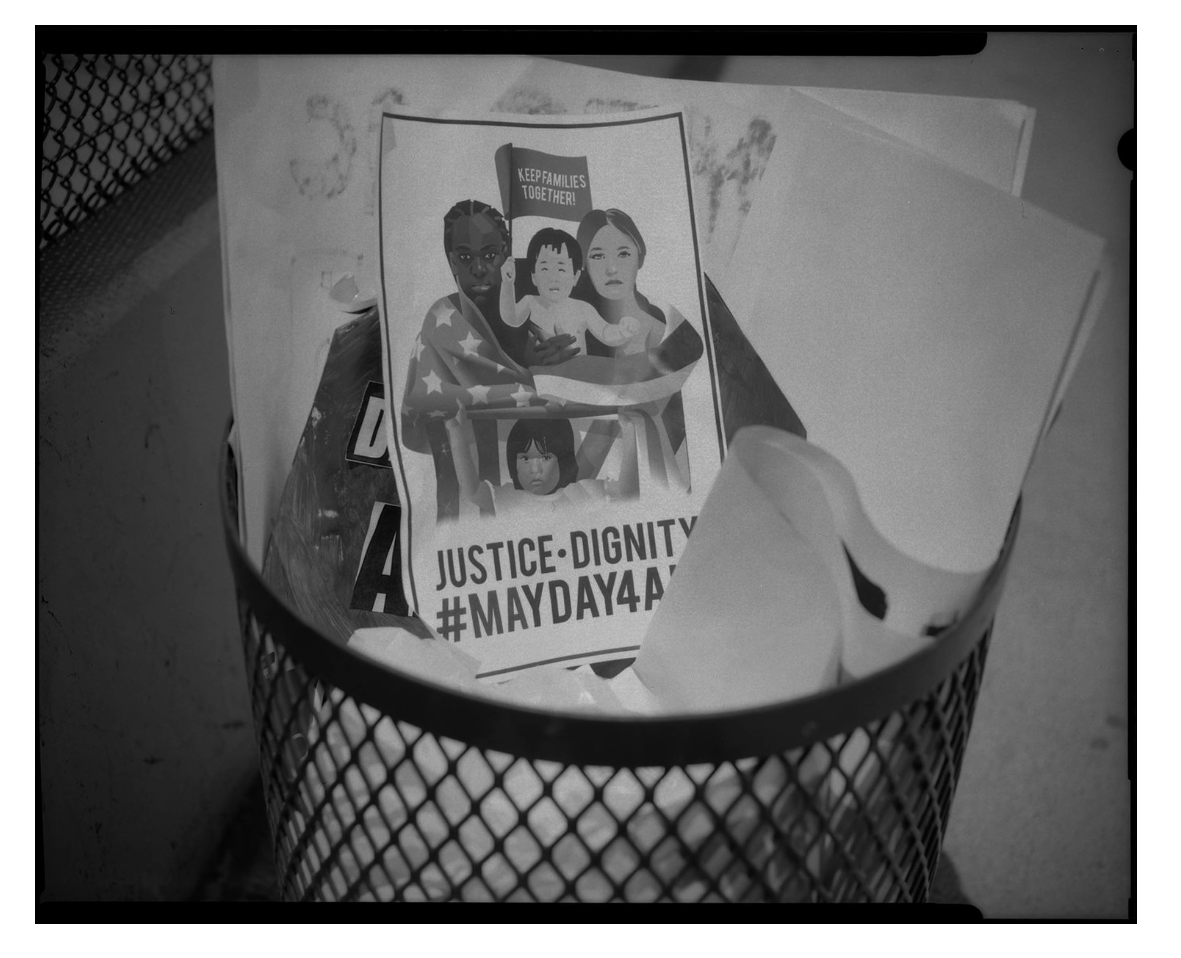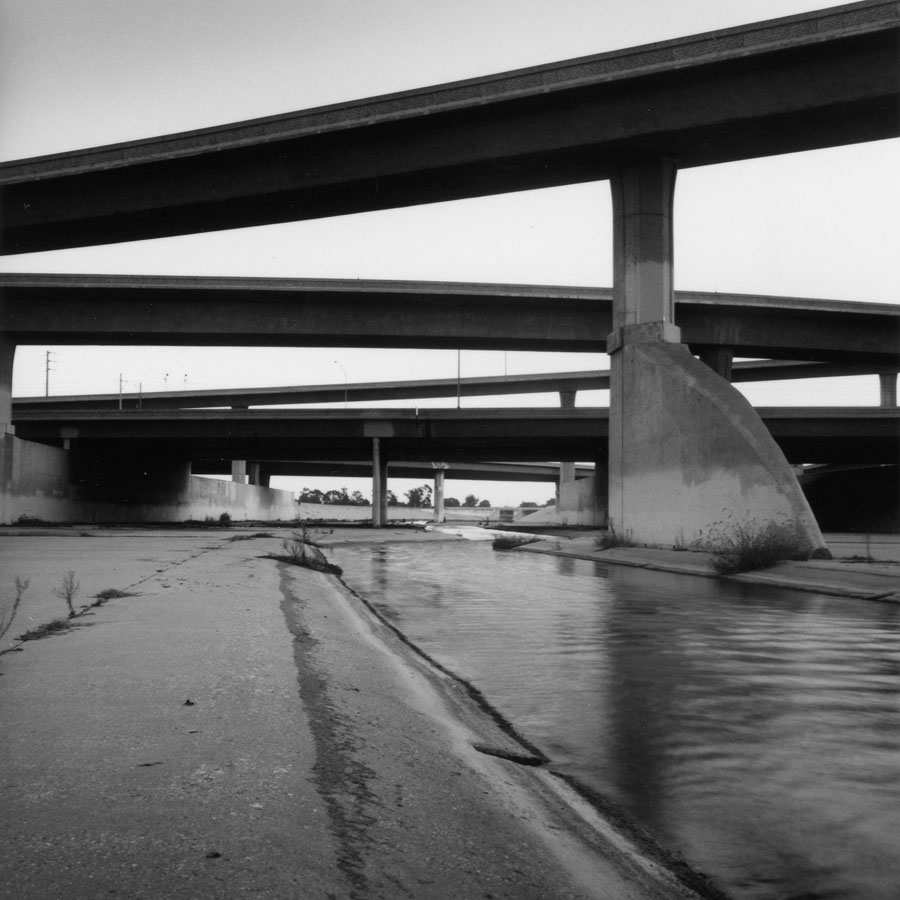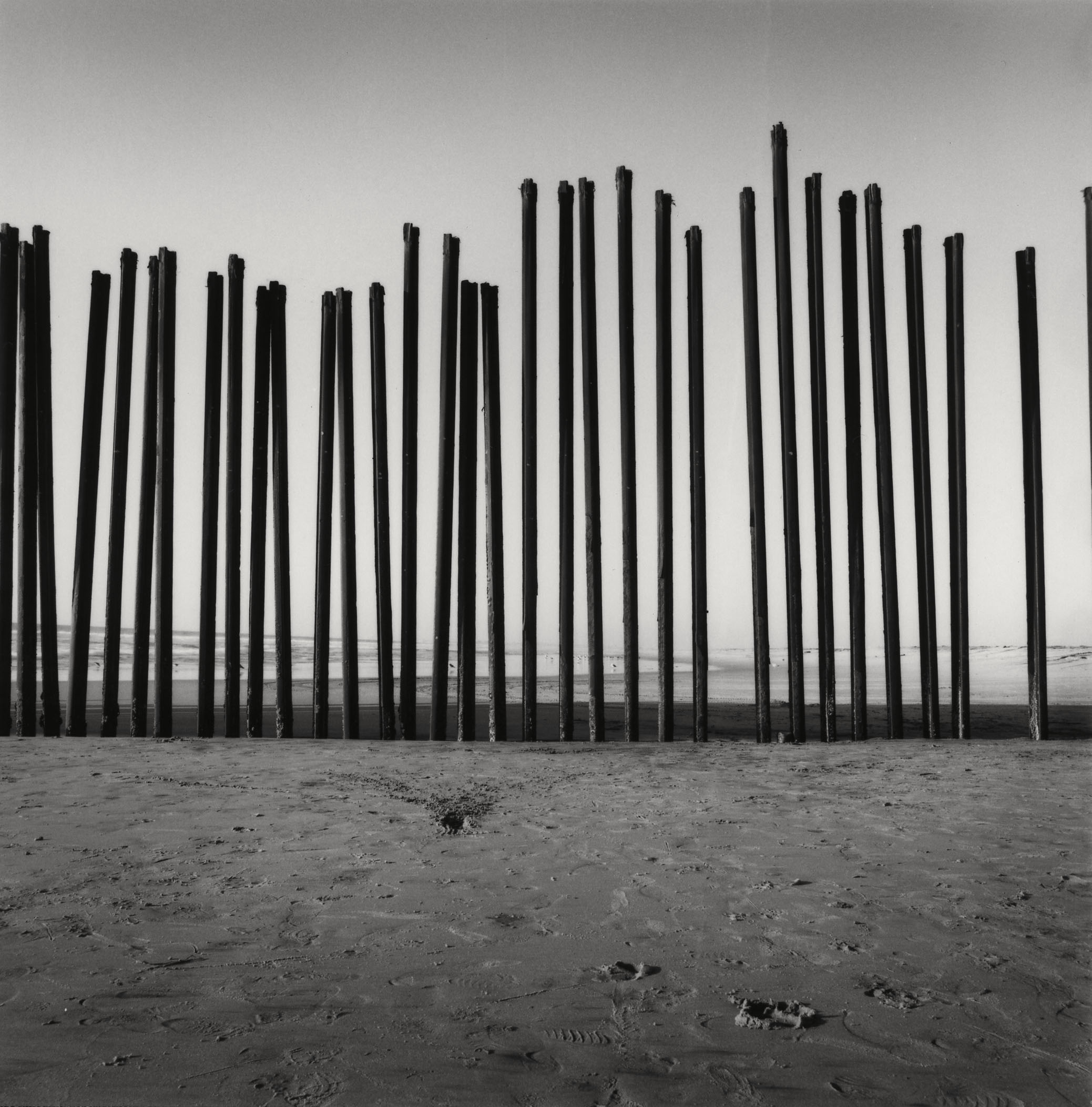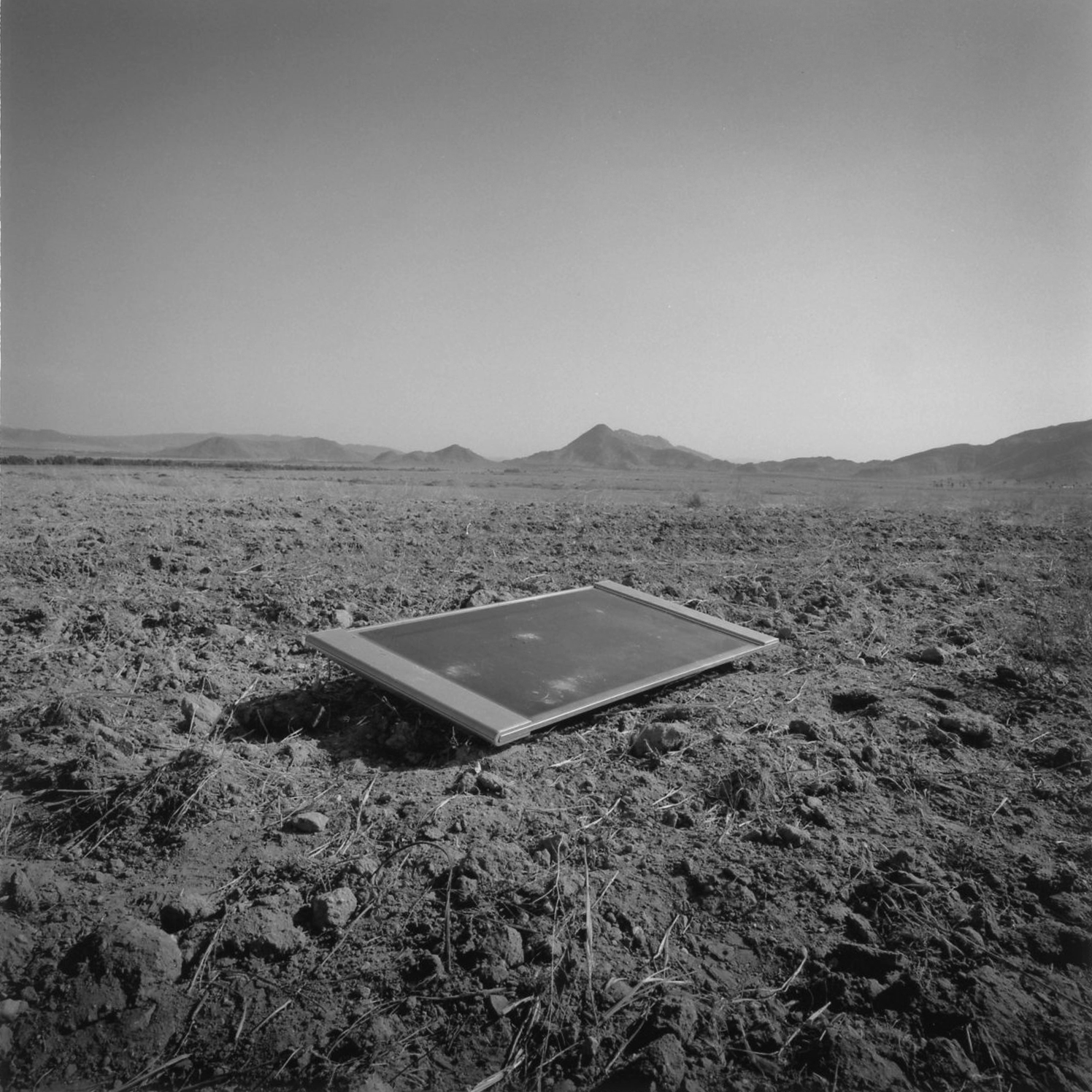 Joy Garnett's artwork and writings have appeared, sometimes side-by-side, in an eclectic array of publications, including Evergreen Review, Ibraaz, Ping Pong, Edible Brooklyn, C Magazine, and The Artists' and Writers' Cookbook. She is working on a memoir that draws on the life and work of her late grandfather, the Egyptian Romantic poet and bee scientist Ahmed Zaky Abushâdy (1892–1955); excerpts appear in issues 7 and 8 of Full Blede (January and April 2019) edited by Sacha Baumann. Garnett's paintings have been exhibited at the FLAG Art Foundation, MoMA–PS1, the James Gallery of the CUNY Graduate Center (New York), the Milwaukee Art Museum, Museum of Contemporary Craft Portland, Boston University Art Gallery, and the Witte Zaal (Ghent, Belgium). She has been awarded grants from Anonymous Was a Woman, the Lower Manhattan Cultural Council, Wellcome Trust, and the Chipstone Foundation. Her paintings are in the permanent collections of the National Academy of Sciences (Washington, DC), Altria, and The West Collection (Oaks, PA). From 2005 until 2016 she served as Arts Editor for the peer-reviewed journal Cultural Politics published by Duke University Press. She lives in Brooklyn, New York with her husband, the artist Bill Jones.
Leopoldo Peña was born in Michoacán, México and has lived in Los Angeles since 1992. Currently, he is a Ph.D. candidate in the Department of Spanish and Portuguese at University of California, Irvine. His photographic work is centered on two themes: immigration and modern environment. He works on long-term documentary projects with an emphasis on cultural performance. His environmental work seeks to accentuate a human-intervened environment. He has exhibited at the Fowler Museum, Pacific Standard Time LA/LA, The Latino Museum in Los Angeles, the Museum of Latin American Art in Long Beach, and the UCR/California Museum of Photography. His work is archived at the Los Angeles Library and has appeared in Boom California, La Jornada, StreetNotes, La Opinión, Al Borde, Derive, Grey Magazine, Retina, NACLA: Report on the Americas, B/W Magazine and El Tequio.
---