Landlord Tech and Racial Technocapitalism in the Times of Covid-19
by Erin McElroy
---
In June of 2020, amidst ongoing housing struggles brought on by a combination of the Covid-19 pandemic and corollary loss of income and ability to pay rent for millions, I met up with a close friend of mine in San Francisco's Mission District for what had become one of many normalized 6-feet-apart walks. As we slowly meandered up Bernal Hill to look down on the quarantined city, my friend began telling me of their latest trials and tribulations with housing. While they and their roommates were in the midst of conversations about going on rent strike due to inability to pay full rent, they were not prepared for the newest member of their 3-unit rent-controlled home. Without explanation on consent, my friend's landlord had installed a Google Nest facial recognition camera right outside of my friend's bedroom window, peering down upon their front porch below. Apparently, Google Nest had forged a deal with Dish TV, and my friend's landlord, already a Dish TV subscriber, had been convinced by the company that he should install Nest cameras to protect his property from the "looters" now allegedly roaming San Francisco's streets. While there had never been any property damage or theft inflicted on his building (except for the stealing of a newspaper on the porch back in the 1990s), my friend's landlord bought into conservative media portrayals of dangers looting in the wake of George Floyd's death and what the Black Lives Matter movement instead describes as an uprising for racial justice and police abolition amidst the Covid-19 pandemic and its disproportionate impact on Black and Brown communities.
Google and Dish TV have not been the only tech companies attempting to capitalize upon the current crisis. In the wake of Covid-19, there has been an ongoing barrage of companies engaging in disaster capitalist logics. These logics have been particularly salient in the realm of big tech, informing what could be described as Covid technocapitalism. Today, contact tracing, AI virus detection algorithms, online communication and teaching platforms, contactless delivery services, and other technological solutions have been given the greenlight for expansion in the name of helping "solve" the Covid-19 crisis. As Naomi Klein put it, "our every move, our every word, our every relationship is trackable, traceable, and data-mineable by unprecedented collaborations between government and tech giants." For instance, facial recognition surveillance firm Clearview AI is aiming to assist governments in implementing health surveillance programs, while Palantir (which has long provided tracking and surveillance infrastructure to the US Military, ICE, and local police departments) is now providing Covid-19 tracking support to the US Centers for Disease Control and Prevention. Examples such as this get in part at what David Theo Goldberg describes as "tracking capitalism," which "fine-tunes an insidious dynamic: keeping those who belong locked down, while determining who should be locked out." In the wake of the pandemic, Covid capitalism is used to sell various privates and publics alike tracking and surveillance technologies with dubious promises of "safety." These promises penetrate the realm of real estate as well, particularly in its subdomain of property technology.
Property technology, known as "proptech" by the real estate industry, includes products, software, hardware, apps, tools, databases, and more, all intended to "disrupt" the real estate industry and make it more "frictionless," "connected," and cutting-edge. Applied in residential, commercial, and industrial buildings alike, proptech includes digitized property management, virtual landlordism, smart offices, automated payment systems, real estate speculation platforms, short term rental platforms, roommate matching services, home and neighborhood surveillance tools, tenant screening services, facial recognition access control and monitoring (with technologies such as Google Nest), and more.
"In the wake of the pandemic, Covid capitalism is used to sell various privates and publics alike tracking and surveillance technologies with dubious promises of 'safety.'"
While neither property nor technology are particularly new – and while property itself can be understood as a technology of racial dispossession and banishment since the earliest iterations of settler colonialism and transatlantic slave trade (Benjamin 2019; Browne 2015; Harris 1993) – the proptech industry gained its name in the aftermath of the 2008 crisis. It was then that racist lending practices and government response dispossessed hundreds of thousands of mainly black and Latinx property owners. This era saw over 240,000 black residents lose their homes, erasing most of the gains made since the 1968 passing of the civil rights era Fair Housing Act. In its aftermath, Wall Street investment firms such as Blackstone swept in to cheaply purchase foreclosed homes at auction, ushering in the age of the corporate landlord. Proptech companies began popping up in order to help manage these large bundles of investment property. Meanwhile, short term app-based platform real estate companies such as Airbnb emerged in San Francisco in 2008, and quickly began attempting to blanket the globe, often contributing to contexts of gentrification by creating housing for wealthy vacationers while inciting the displacement long term renters and communities. In this way, we can see the app boom and then AI boom feeding and integrating with the proptech industry. This isn't to say that technological solutions to contemporary landlordism weren't in effect prior to 2008, for instance in the realm of tenant screening, but rather that they ballooned after 2008.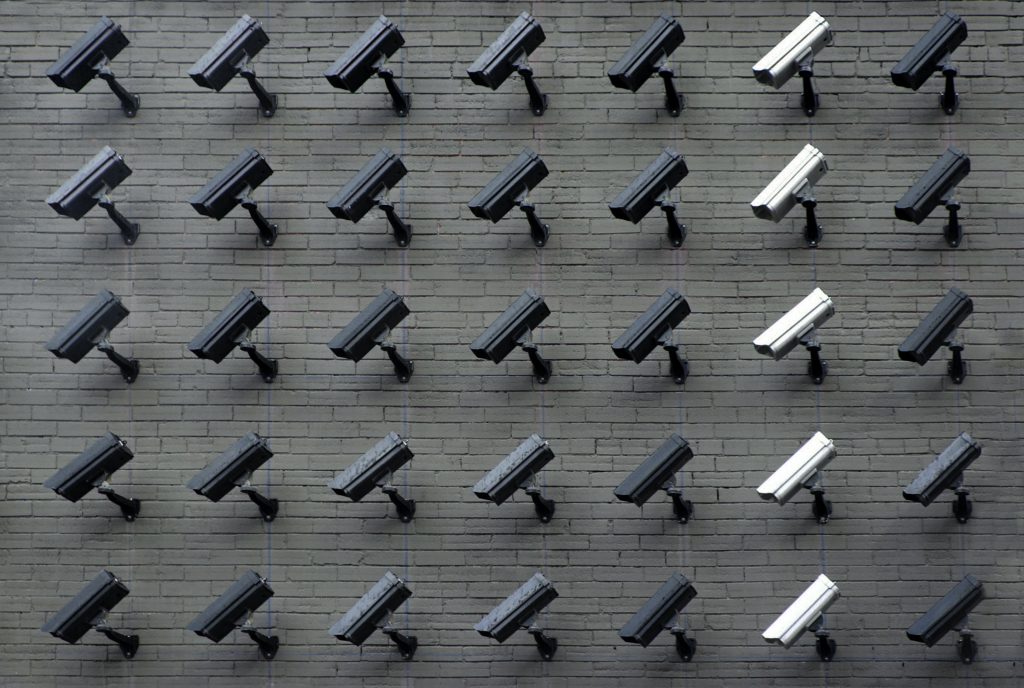 In a recent research project that I have led through my work with the housing and technology justice cartography collective, the Anti-Eviction Mapping Project, and in collaboration with researchers from NYU's AI Now Institute and San Francisco's people.power.media, I have helped map out residential proptech systems. In this work, we have pivoted from using the term "proptech," and instead have been describing the industry as "Landlord Tech." This has helped us in reframing landlord technologies and in charting their harms from tenant perspectives. Together, we have divided Landlord Tech into two basic categories: those of surveillance and those of speculation, both of which are tied up in processes of gentrification and racial dispossession. As so much Landlord Tech is intentionally rendered opaque and hidden in corporate "blackboxes" while nevertheless preying upon tenant lives, we decided to flip the gaze back on the technology companies themselves in order to create housing justice-oriented knowledge. Our research now lives on our public "Landlord Tech Watch" website replete with our nomenclature research, a survey, and a map. Because Landlord Tech companies bear no public responsibility to make the geographic deployment of their technology public, it is often difficult to effectively organize against it. Thus, our project seeks to render it spatial knowledge in accessible ways. More than anything, we hope for the website to inspire tenants in fighting back against Landlord Tech.
There have been, after all, successful fights against Landlord Tech led by tenants that I learned from and have been inspired by. For instance, there is the now famous case of Atlantic Plaza Towers in Brooklyn, where the tenant association in the 718-unit rent stabilized building organized against the deployment of Stonelock's True Frictionless™ Solution – a heatmapping facial recognition platform that their landlord wanted to implement. The idea was that the tenants, most of whom are Black and many of whom have been living in the building for decades, would be forced to exchange their key fobs for biometric data. This would be used to track their entry into their building and automate access to their homes. According to the landlord, this was being done to better ensure tenant safety. But for the Atlantic Plaza tenants, many of whom had lived in the building for decades, and most of whom are Black, "safety" seemed a code word for "gentrification." As resident Fabian Rogers and organizer with the Atlantic Plaza Towers Tenant Association described during a 2019 City Council hearing: "I had many concerns as a tenant, and security was not one of them. It was the landlord's concern, and it was imposed on me. I already feel well enough surveilled with all the cameras and key fobs that exist. I kind of feel like a criminal even though I pay my rent on time." Fabian and his fellow tenants recognized that the technological changes being imposed upon them were not for their benefit, but for future gentrifiers yet to arrive. After all, the heatmapping technology being proposed often fails to work on Black tenants and women of color, as the labeling systems that facial recognition algorithms primarily rely upon reify white male faces. As Anita, another Atlantic Plaza tenant observed, "Tenants have so many issues that need to be addressed, but now we're dealing with this . . . So poor people like me can't live here anymore. I'm pissed at what's going on. So many people in the neighborhood are being pushed out . . . Please consider this a tragedy waiting to happen."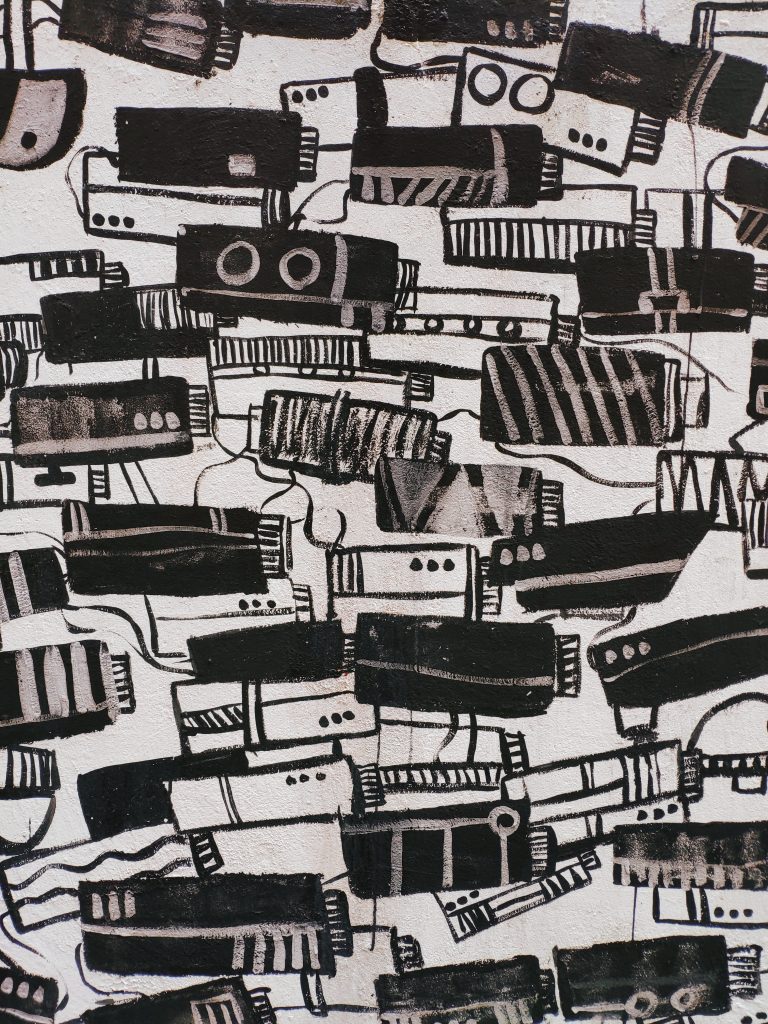 Much of what the tenants at Atlantic Plaza Towers were concerned with revolves around what I describe as racial technocapitalism, an analytic which recognizes that just as capitalism has always relied upon race and raciality, so does technocapitalism. Racial technocapitalism, I suggest, is salient in theorizing the amplification of Landlord Tech in times of Covid technocapitalism. Not only has Covid-19 itself led to the disproportionate death and sickness of those already bearing the brunt of systemic racism in the US and beyond, but also, the pandemic has led to hundreds of thousands of tenants unable to pay monthly rents – particularly tenants of color. Houselessness is already on the rise, and is expected to implode with what housing organizers are describing as "UD Day," referencing Unlawful Detainer eviction notices that tenants are already getting (and that are expected to surge) as eviction moratoriums and tenant protections passed in March and April begin to expire. Indeed, the ability to remain securely housed during this time relies upon access to savings, non-precarious labor, access to home ownership, and other qualities baked into racial capitalism, settler colonialism, and the whiteness of private property. Thus, it is far from surprising that evictions and housing precarity are already impacting those long bearing the brunt of systemic propertied racism. This gets at how property has long been a technology of racial dispossession, long before the 2008 and Covid-19 crises that technocapitalist solutions have sought to exploit. In this way, Anita's "tragedy waiting to happen" references entangled temporalities of racial technocapitalism, all of which build upon each other. This is what makes Landlord Tech particularly worrisome in times of Covid technocapitalism, or what could be described as Covid racial technocapitalism: Landlord Tech builds upon prior technologies of racial dispossession while seeking access to deeper and deeper terrains, be that in domestic space or human bodies.
"This gets at how property has long been a technology of racial dispossession, long before the 2008 and Covid-19 crises that technocapitalist solutions have sought to exploit."
While the racism inherent in Landlord Tech is not new, numerous companies today are using new and deceptive Covid-19 marketing tactics to expand their reach. As some of us at AI Now have written in a recent Boston Review article, "In their pivot to offer proptech as a solution for COVID-19 woes, proptech companies are pulling the curtain back on a vision of the world in which landlords and owners have increasing power over and insight into the lives of tenants, and in which surveillance and monitoring regimes are extended to make access to shelter and housing contingent on factors well beyond the payment of monthly rents." In the article, we trace proptech endeavors to deploy neighborhood surveillance systems, facial recognition entry systems, virtual landlordism, e-carceration technologies, and tenant screening apps. Stonelock, for instance, sent out an email portraying Covid-19 as "the beginning of a new way of interacting professionally…Over the next few weeks we'll be reaching out to discuss the benefits of frictionless access control." Meanwhile, the company Bioconnect began marketing flawed surveillance systems that allegedly detect viruses and allow landlords to keep infected tenants out of buildings. Such marketing claims portray a world of interconnected surveillance, in which a person's bodily biometric identifiers are analyzed by Landlord Tech surveillance firms and the landlords they serve. Their data, which already included facial structures, bodily movement and heat information, and more, now aims to access virus data as well.
Meanwhile, in the realm of tenant screening, companies such as Naborly have been capitalizing upon the crisis in order to further promote other forms of tenant tracking. In early April, amidst a moment in which millions of renters across the globe found themselves unable to pay rent due to Covid-19 related shelter-in-place orders and corollary loss of income, Naborly emailed landlords, suggesting they use Naborly's tools to "confidentially" snitch upon tenants unable to pay April 1st rents. As the company described, their AI powered database "helps other landlords know in the future if a tenant has been delinquent in the past, while also helping Naborly continue to deliver the most accurate and up-to-date tenant screening services in the market…Paid or unpaid, we want to know." Naborly apparently stores information about tenant "delinquency" their own "landlords's credit bureau," and then offers the current or future landlord a report. Bureaus such as this have historically been used to blacklist tenants with criminal records, poor credit history, prior evictions, and "negligent" pasts. Thus, in a moment in which it was reported that up to a third of US renters could not afford April's rent due to skyrocketing loss of income brought on by shelter-in-place ordinances and business shutdowns, Naborly saw a business opportunity. While some frustrated landlords retaliated against tenants unable to pay through threats, harassment, and evictions, others signed up for Naborly's services in order to make sure that their "delinquent" tenants would be punished in the future. Yet deceptively, the company suggested, "At Naborly, we believe that housing issues can be solved by doing what is right for the collective." Clearly this collective is one in which the white logics of private property – be that of real estate or data – reign supreme.
Despite the bleak future being spun by Covid racial technocapitalism and increased deployments of Landlord Tech, there are other emancipatory futures already being woven that merge housing, racial, and technological justice work. After over a year of organizing, the Atlantic Plaza Tower Tenant Association was victorious in thwarting the deployment of Stonelock's technology. This struggle has served as inspiration for other campaigns in New York City and beyond against residential biometric surveillance. Meanwhile, other housing justice collectives such as the Anti-Eviction Mapping Project, JustFix.nyc, SAJE, the Autonomous Tenants Union, Property Praxis, and more, have been compiling data and maps on notorious landlords and speculators, eager to flip the gaze back on evictors and away from tenants. And then of course, we are also mapping Landlord Tech deployment, again to provide data and maps useful in fighting back against surveillance and speculation in our homes and communities. These are of course just some of many examples of ways that housing, racial, and technology justice work can come together to produce propertied futures antithetical to those of landlords and their racial technocapitalist logics, in Covid-19 times and beyond.
This essay is part of the focal series, VIRUSHUMANS, coordinated by UCHRI's Spring 2020 RRG on Artificial Humanity.
---